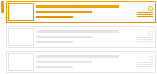 Featured Ads
Your ad will appear on top of our regular ads and will be marked 'FEATURED' for exclusive visibility. Limited to 10 ads per page.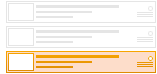 Highlighted Ads
Your ad will be highlighted for 30 days with a coloured background. This makes your ad stand out on the page.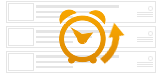 Reposted Ads
Your ad will be reposted automatically every 12 hours for 30 days. You won't need to login every 5 days to repost your ads.
Combined Upgrades
Give your ad the ultimate boost with a combination of FEATURED and HIGHLIGHTED upgrades.